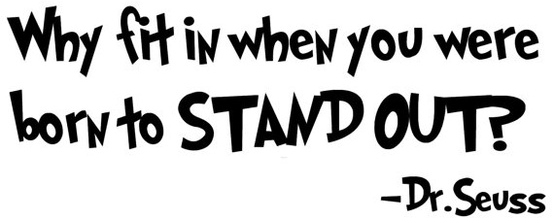 At AAD, we encourage our students to 

express their personality in their dancewear…
Colors and styles may be chosen by each student as long as it is proper dance attire. We ask that all students follow this simple guide to reflect professionalism and discipline allowing teachers to see body lines and make appropriate corrections. Colors, patterns and styles are left up to the dancers! 

Attire

Shoes

Hair

Any color leotard, tights or danceable clothing.

Tutus, skirts, dance shorts or leggings are welcome.

For safety, subtle to no jewelry please.

Ballet shoes or socks with grips.

Hair should be secured away from face in barrettes, headband, ponytail or a bun, if possible.
Attire

Shoes

Hair

Any color leotard, tights or danceable clothing.

Tutus, skirts, dance shorts or leggings are welcome.

For safety, subtle to no jewelry please.

Pink Ballet shoes.

Bun, braid or secure ponytail
Attire

Shoes

Hair

Any color leotard, tights or danceable clothing.

Tutus, skirts, dance shorts or leggings are welcome.

For safety, subtle to no jewelry please.

Kidance: Pink Ballet shoes.
Kidtap: Black single strap Tap shoes.

Bun, braid or secure ponytail
Attire

Shoes

Hair

Tshirt, leotard or tank top with shorts that show the knee or tightly fit leggings.

For safety, subtle to no jewelry please.

Ghillies (soft) shoes.

Bun, braid or secure ponytail
Attire

Shoes

Hair

Any color leotard. Tights, shorts, skirt or leggings

Pink Leather Ballet




*Half Soles

Bun or secure ponytail
| | | |
| --- | --- | --- |
| Attire | Shoes | Hair |
| Any color leotard. Tights, shorts, pants or leggings | Nude Split Sole Jazz | Bun, braid or secure ponytail |
Attire

Shoes

Hair

Form fitting tank top or t-shirt, leggings, joggers

Level I: Clean soled t. shoes.
Level II-V: Cutie Pie HH shoes

Bun, braid or secure ponytail
| | | |
| --- | --- | --- |
| Attire | Shoes | |
| T-shirt, athletic pants or shorts | Clean soled tennis shoes. Shoes worn outside will not be allowed in the studio. | |
| | | |
| --- | --- | --- |
| Attire | Shoes | Hair |
| Any color t-shirt, tank or leotard. Shorts that show the knee or tightly fit leggings | Ghillies &/or hard shoes | Bun, braid or secure ponytail |