Your safety is our top priority!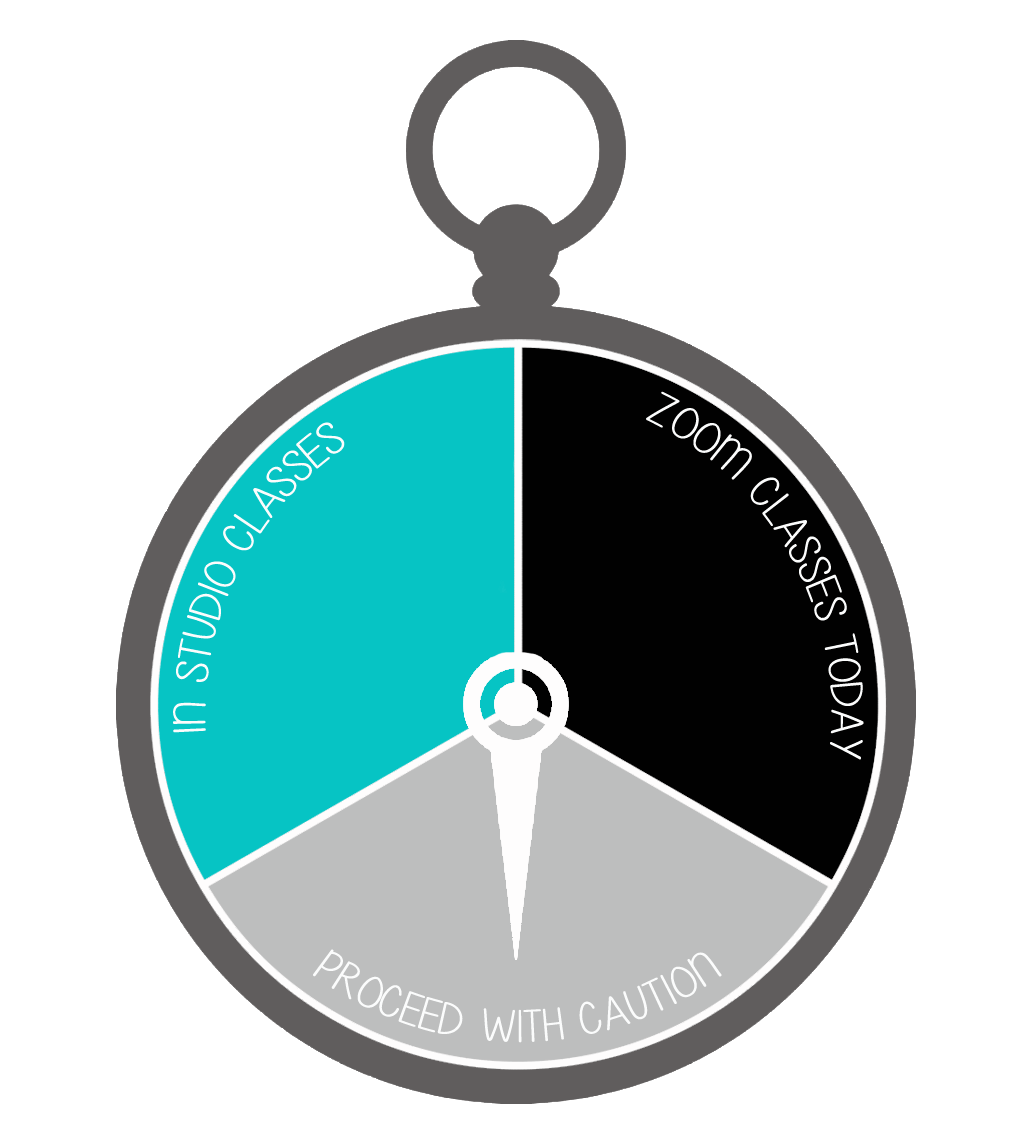 AAD Safety Compass
Following the lead of the City of La Crosse Health Department, AAD also will post a Class Safety Compass to better direct our families.
If you see TEAL "We are in the clear" and will hold classes as normal.
If you see GREY "We are taking extra precautions today" and may have extra guidelines to follow.
If you see BLACK "We are going to hold back" and switch to virtual classes for the day.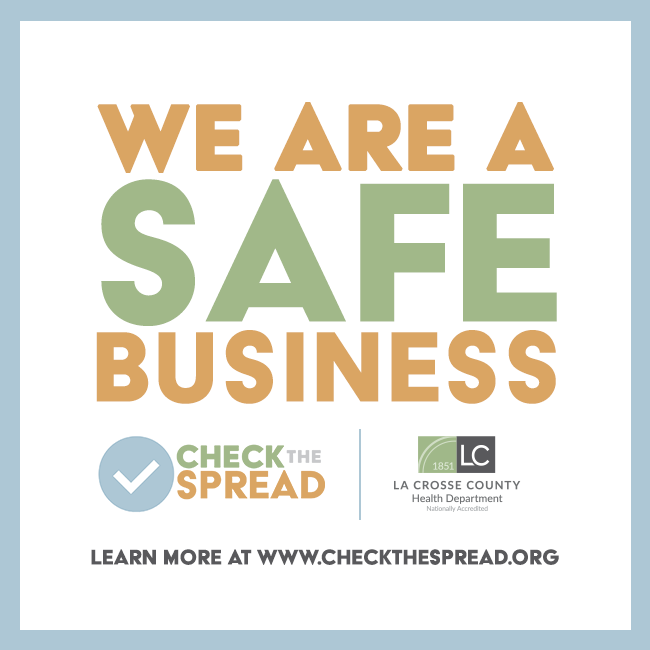 COVID-19 Policies and Precautions
We will continue to monitor and implement the local, state, and federal recommendations as they are announced and make changes, as necessary. We will take each week, or day, into consideration as it approaches and keep you updated on what is happening. We will be updating through Facebook and email.
We take pride in our facility and how it operates and would like to highlight the policies we have in place at the Academy to help our dance families stay healthy and safe. Bear with us… we want to be sure we cover it all! 
Once classes resume, a slightly adjusted class schedule will be sent out to reflect extra cleaning time between classes, staggered arrival and dismissal time, etc., if necessary.
The reception area & dancewear shop will be closed. We are asking all parents/guardians, of young children to bring your dancer to the entrance door, where a teacher will be waiting to escort them to class. Older dancers will be welcome to enter on their own.
A sanitizing station has been placed right inside the entrance. 
You are welcome to either wait in your car or drop off and pick up. We are trying to cut back on social togetherness.
Please take your child's temperature, the day of class, and stay home if it is elevated.
Upon entering the building, dancers will immediately be ushered to the bathroom to wash or be given hand sanitizer. The same will take place before exiting.
No street shoes will be allowed past the coat hook area.
Please ONLY bring the shoes necessary for class.
Face masks will be permitted if you'd like your dancer to wear one, as it is encouraged.
Staff will be masked at all times.
If you prefer not to take part in in-studio classes, please let us know, so we can still provide ZOOM access. Only classes with a request will have access.
Pick-up: we ask that you all make a single file line up to the door where your child will be. Each child will be dismissed individually as each parent comes to the door. The line may be long on certain days so please be patient, this is all for the health and safety of all our dancers. As long as everyone is there on time this will move very quickly.
We have hand sanitizer in each room, at the front door and the desk. Students will be asked to use it frequently. If you'd prefer your own, students are permitted to bring it. Our sanitizer does contain at least 70% alcohol.
Water Fountain – our water fountain is CLOSED. Please make sure your child brings their own non spill container that has their name on it.
No Close Contact: we will be adjusting many things in our classroom to avoid contact. We will not be using the barres, center barre will be implemented (this is just barre exercises without actually holding on). Students will not be permitted to hold hands, high five, or touch each other in any way. We will also ensure that they are not in close-proximity to each other. If you can please remind them to keep to themselves, it would be helpful.
Surface Cleaning: Between every class we will be wiping down frequently touched surfaces and equipment.
Every evening everything is wiped down (this is usual practice for us!)
Sneezes and Coughs: We are encouraging dancers to cough and sneeze into their shirt or arms, not in their hands. However, if your child has either of these symptoms or any other illness, we are asking them to stay home.
Staff: Only healthy staff members, without symptoms, will be permitted in the studio.
As of August 1, AAD will open with these restrictions until directed otherwise. Each family is encouraged to make their own decision about coming to the studio, please do what you feel comfortable with and what makes the most sense for you and your family. We realize this is not a "one size fits all" situation and respect your comfort level. Your health and safety are most important to us!!
We are so looking forward to healthier times and when we can hug all of our dancers again; they are such a bright spot in our day! The well-being of our students and families is a top priority! Please know that we are here to address any concerns or issues and are happy to hear from you on additional ways we can keep our community healthy!